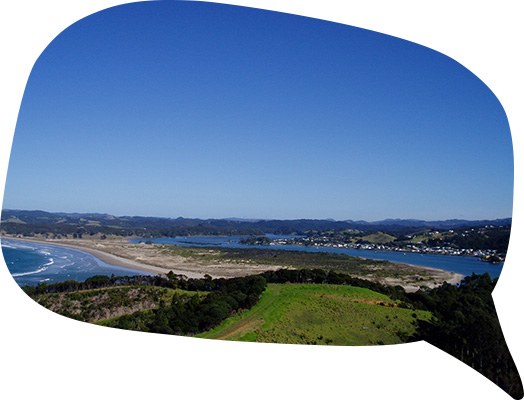 Wild Ginger in Northland
Wild Ginger originates in Nepal. The variety present in New Zealand  is a hybrid of Kahili ginger and white ginger and was first introduced in the 1860's as a garden plant because of the fragrant and colourful flowers. In its native range it is controlled by natural predators and stays as a 'background plant'. However Wild Ginger loves parts of New Zealand, particularly those regions like Northland that have a warm, wet climate. A lack of native predators has allowed the plant to run rampant.
Growing over 2metres tall, Wild Ginger sprouts a large network of thick rhizomes through which it suckers and spreads.  These rhizomes become almost impenetrable, making native seedling germination almost impossible and degrading habitat for ground dwelling birds like kiwi. Wild Ginger produces around 100 seeds per flower head every year. Birds can carry the seeds up to a kilometre from the parent plant. Small fragments of the rhizomes that are broken off by flood or machinery also sprout and form new infestations.